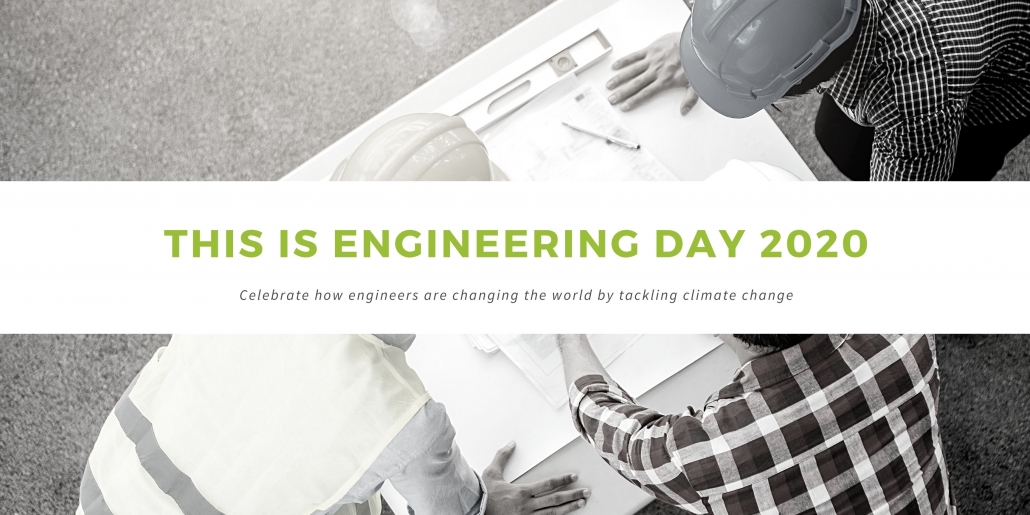 This is Engineering Day 2020
Celebrate how engineers are changing the world and tackling climate change.
Read time: 3 minutes
What is This is Engineering Day?
Today is 'This is Engineering Day': an annual campaign from the Royal Academy of Engineering to bring engineering to life for young people by showcasing its variety and creativity. Engineering is behind everything we do. From access to clean water and electricity, to technologies and transport that help us keep in touch with other people. This year the theme is #BeTheDifference: celebrating how engineering is shaping our world for the better, whether that's making our day to day lives easier or tackling some of our biggest global challenges. One of those global challenges being the fight against global warming.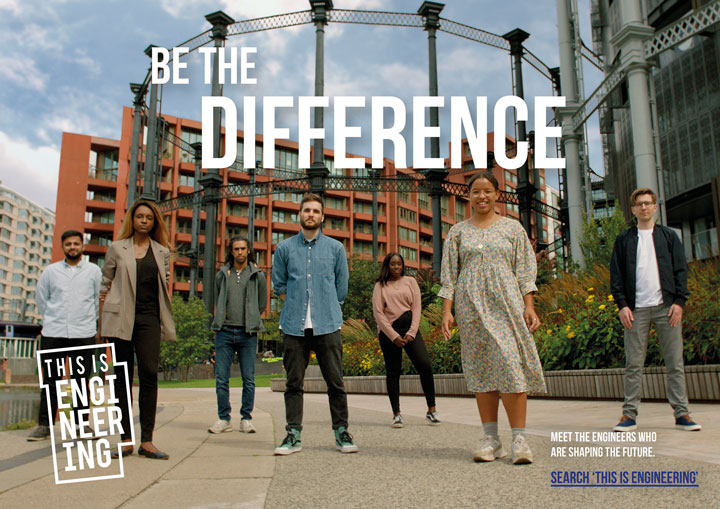 Credit: University of York
Climate Change
Global climate change is one of the greatest environmental threats facing the world. In 2018, the IPCC warned that the rise in carbon emissions would need to be halted by 2030 to prevent the world from warming by 2C. The energy sector is the highest greenhouse gas contributor at 35%, the bulk of which coming directly from non-renewable sources such as burning coal, natural gas, and oil to generate electricity and heat. Non-renewable energy comes from sources that are finite and will not be replenished in our lifetimes – or many, many lifetimes. It is estimated that fossil fuels will be depleted by 2060 if we remain burning them at our current rate. New reserves may be found before this point, but over 80% of coal, 50% of gas and 30% of oil reserves are 'unburnable' if we want to limit global warming to no more than 2°C.
Engineering is Key in Tackling Climate Change
Engineers have had both positive and negative impacts on global change, as their past inventions are the primary reason for the current global greenhouse emissions. However, the engineering community have begun to address these issues by designing new technologies and infrastructure that delivers more efficient performance with fewer emissions and greater resiliency. One of the ways that engineers have contributed towards reducing greenhouse gas emissions is through the production of renewable energy sources. Mechanical engineers have played a key role in enabling the world to become more sustainable and have access to clean energy.
In 2018, mechanical engineers looked at ways of improving wind turbines, and made similar improvements in solar and geothermal power. Mechanical engineers can work in every stage of renewable energy development and distribution. From developing methods that lower the cost of manufacturing silicon for solar panels to designing more optimal ways to construct wind farms. In addition to their contributions in the development of infrastructure and renewable energy operations, engineers make numerous contributions to the sector through research and development. They are addressing problems like how to reliably store energy for long periods of time, and how to improve the design of equipment ranging from cooling systems to wind turbines.
Engineers are the Future
Besides creating thousands of jobs around the world, renewable energy provides expanding energy access in developing countries and helps lower energy bills. Renewable energy engineers are the ones responsible for these benefits and contributing towards the fight against climate change. Engineers have a huge positive impact on society by taking theoretical ideas and putting them into practice. The challenges posed by climate change and the urgent need for transition to a low-carbon economy means there are fantastic opportunities out there for engineers to make a difference. Renewable engineering is all about finding more ways to source clean energy and, now that the UK is aiming to become coal-free, there have been instances of using renewable power for extended periods of time.
There is so much room in the industry for new and experienced engineers to bring new skills and ideas. This is Engineering Day aims to publicly celebrate engineering and challenge young people's misperceptions of engineering perhaps being too machinal, technical and boring.
You can find out more about This is Engineering Day here and follow along and interact with contributors on Twitter with the hashtag #BeTheDifference and #ThisisEngineeringDay2020.