MICROINVERTERS
FREE PANEL LEVEL MONITORING
EASY-TO-USE. DURABLE. SAFE. MLPE
BPE Microinverters
BPE Microinverters are market-leading and available in a range of single and quad port options, with individual MPPT per module and are designed to accommodate today's high power solar PV panels.
Plug & Play
Easy and quick to install.
Optimisation
Individual MPPT for each module.
Smart
Module-level online smart monitoring.
IP67
Waterproof and lightweight.
Flexibility
Adapts to any system size and optimises space.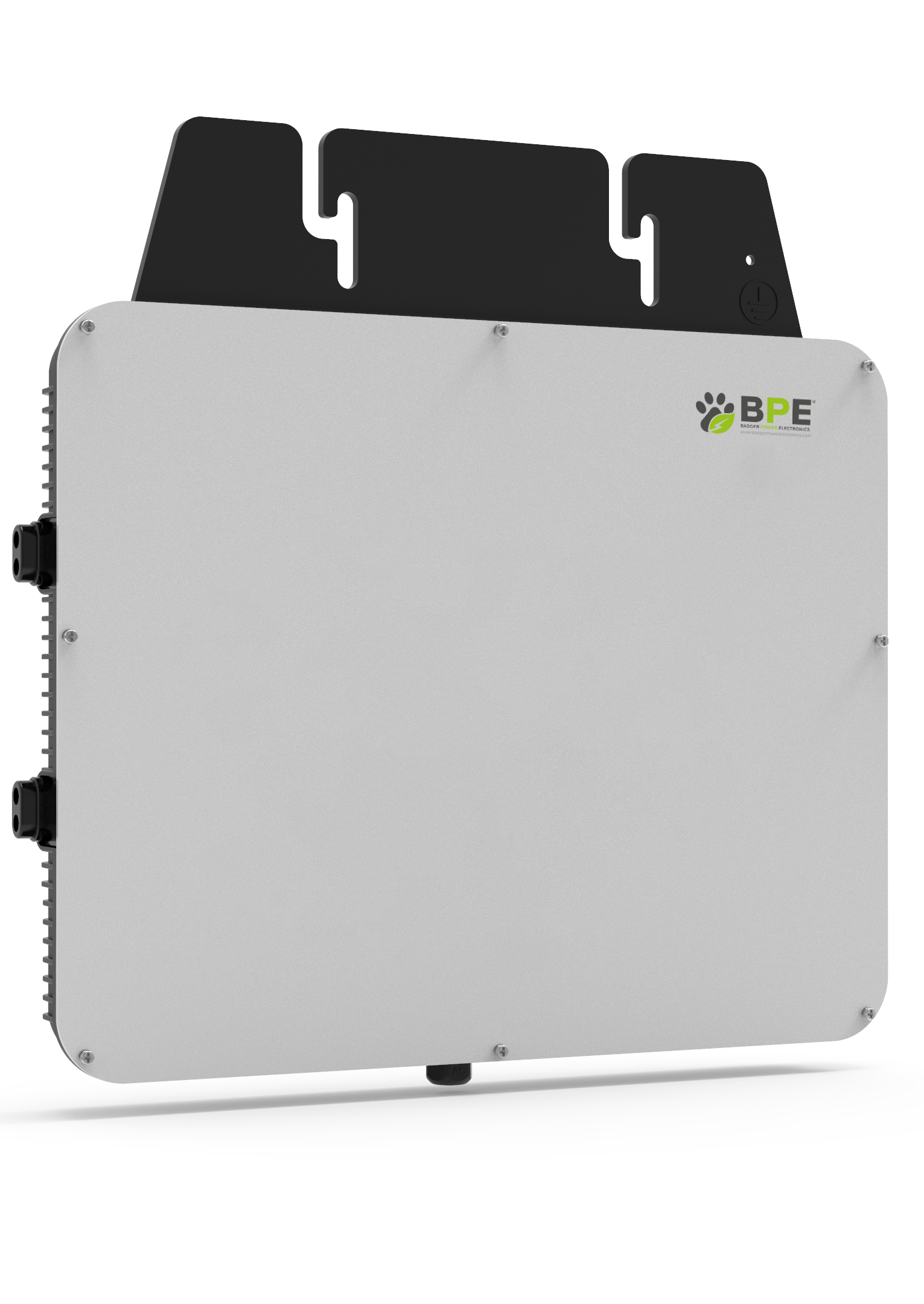 BPE Microinverters Key Features
Static MPPT efficiency 99.8%
Peak efficiency 97.5%
EURO efficiency 97%
High reliability – IP67 (NEMA 6) enclosure, 6000V surge protection
Safety – Low DC voltage and out of sight
Optimisation – Individual MPPT for each module
Flexibility – Adapts to any system size and optimises space
Plug & Play – Quick and easy-to-install, saving overall installation time
Warranty – 25 years
Smart – Online panel level monitoring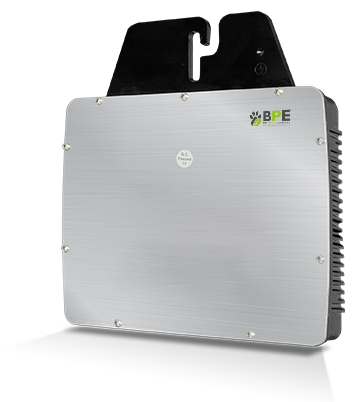 BPE-M550 Technical Specification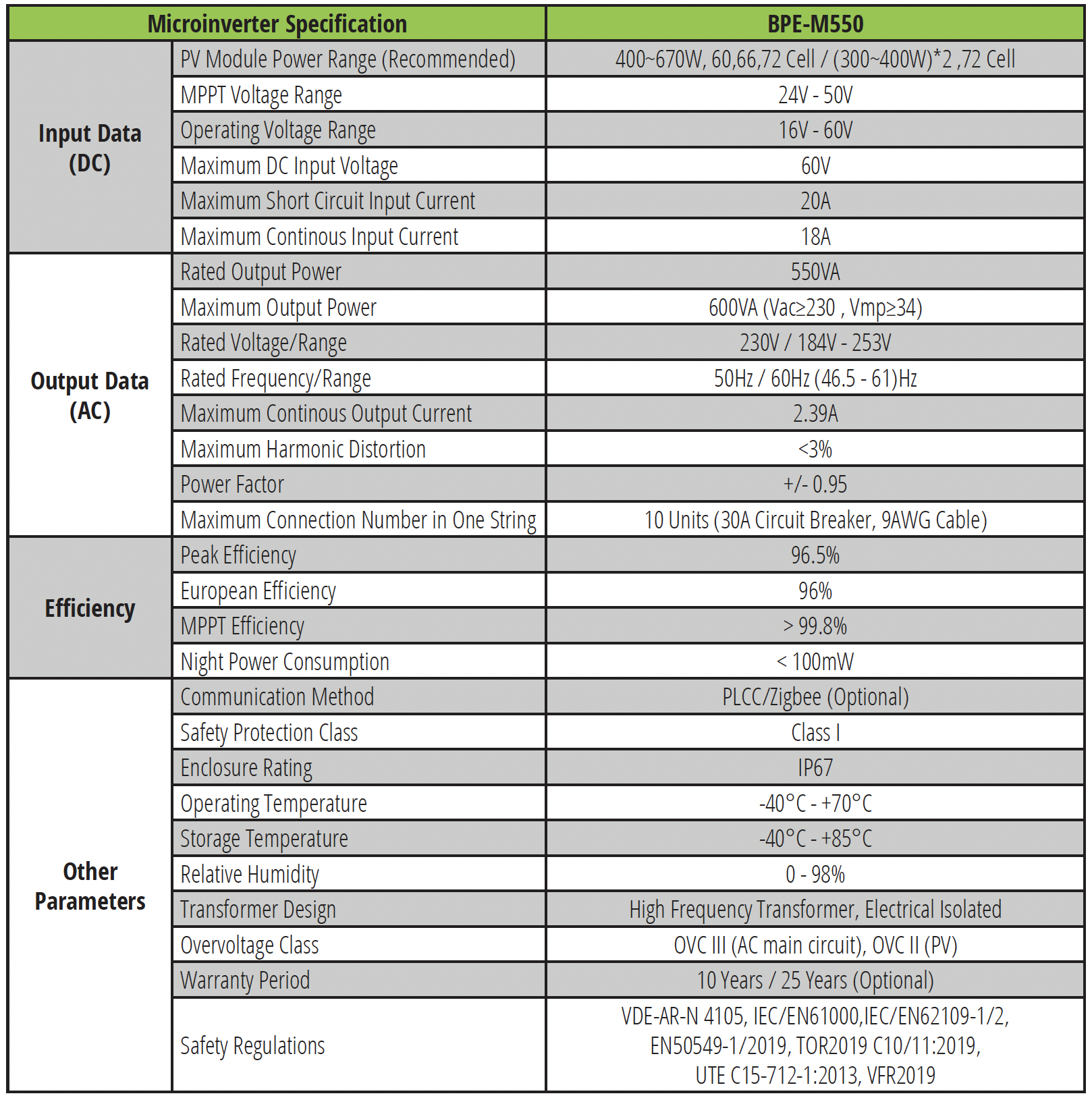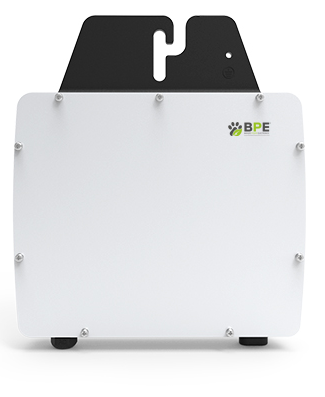 BPE-M700 Technical Specification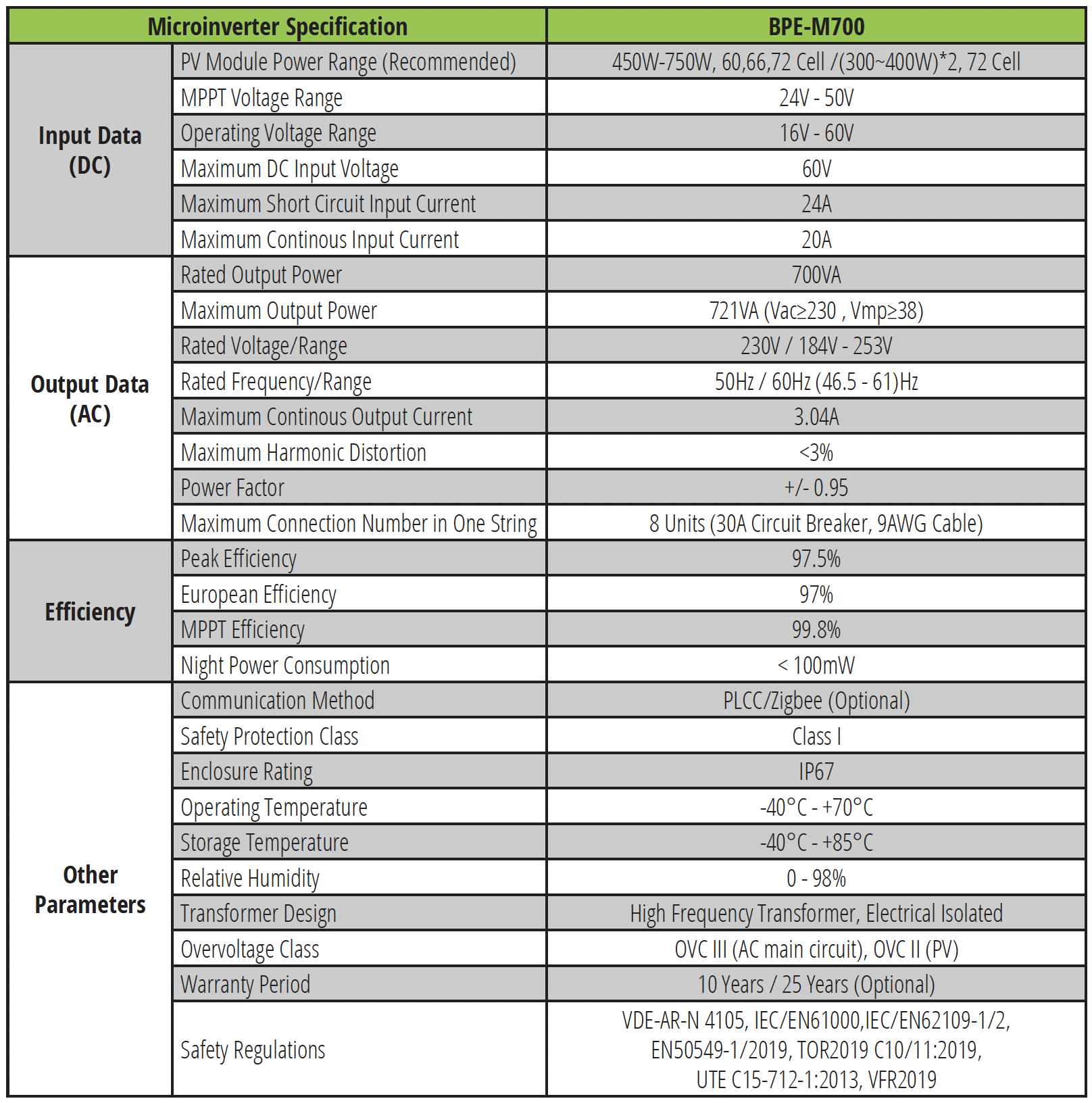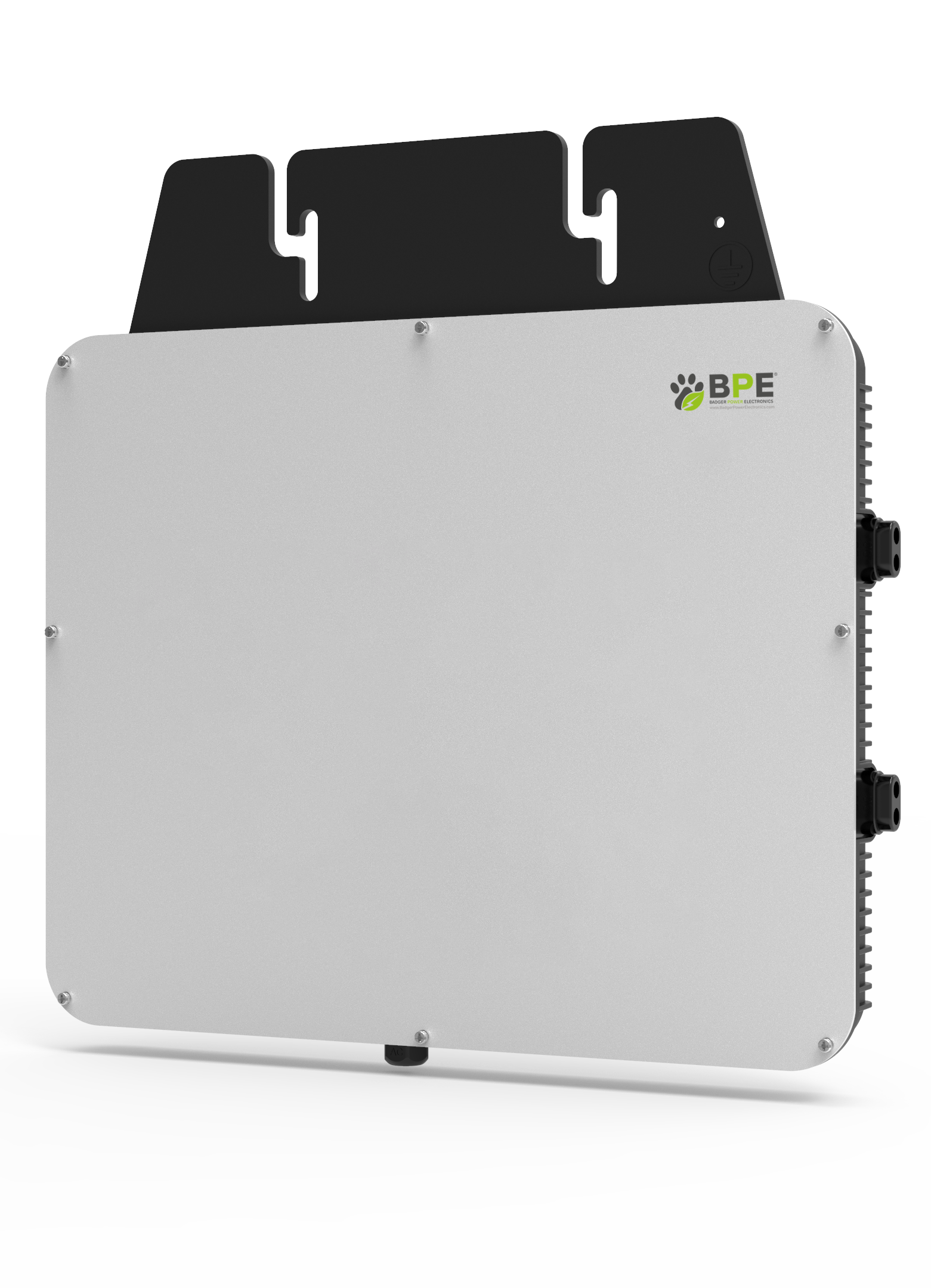 BPE-M2800 Technical Specification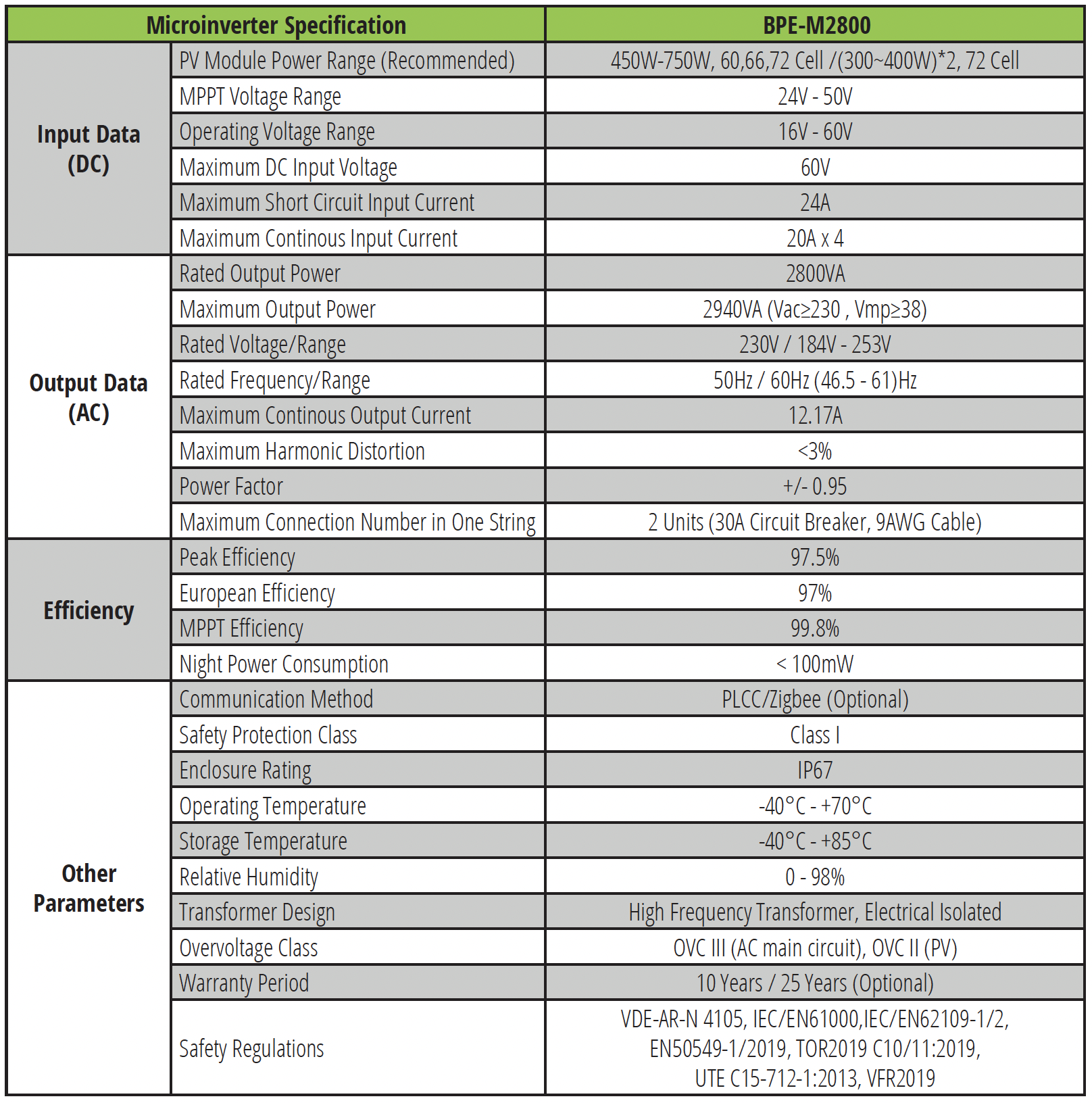 BPE Microinverters V String Inverters
With BPE's Microinverters, whether it's shade, dirt or a faulty panel, only the individual panel is affected, while the others keep performing to their fullest. The String Inverter system can only perform as well as its lowest-performing panel, so if shade or an obstruction hinders a panel's performance, every other panel operates at the same diminished capacity. Read about more benefits of Microinverters here.