BPE Firefighter Safety Switch
BPE Firefighter Safety Switch
 The BPE Firefighter Switch is a safe DC disconnect solution for solar rooftop installations. The unit is available in either one, two, three or four string configurations. This IP66 Firefighter Switch is designed to safely disconnect the Solar PV system in the event of a fire or grid failure.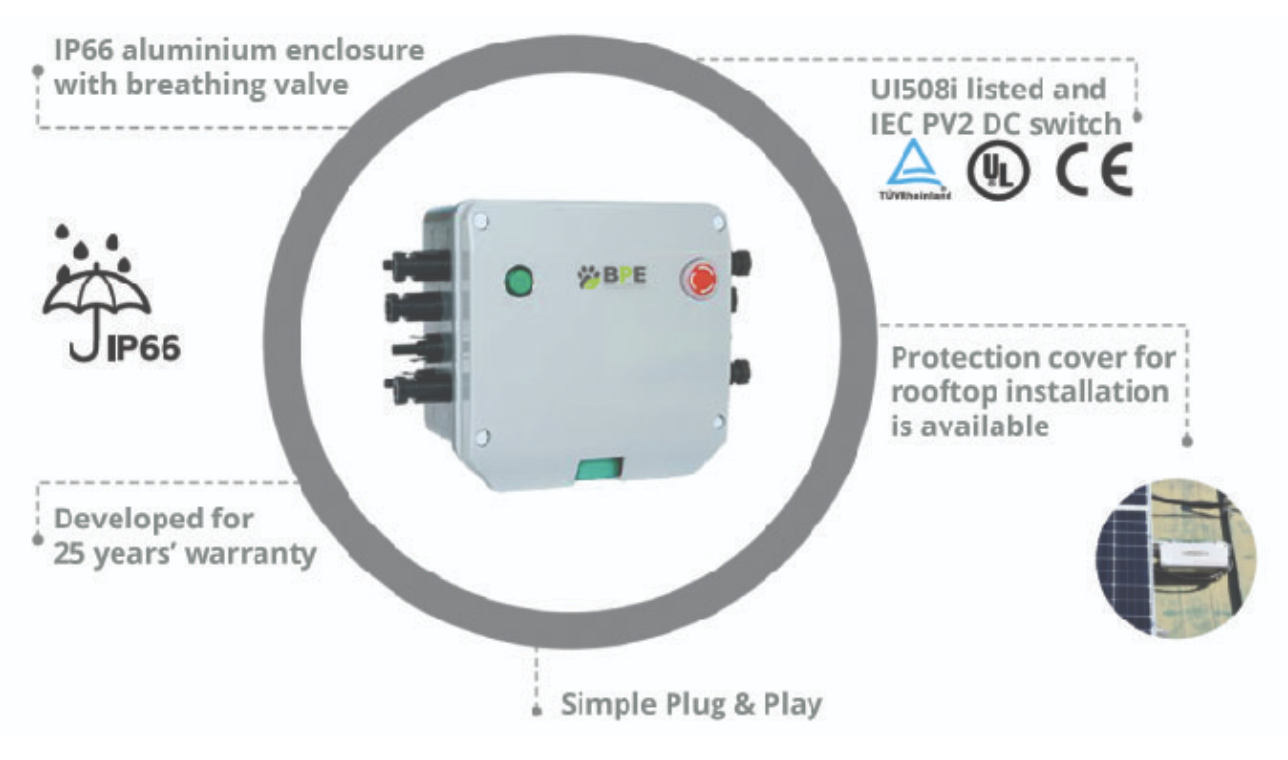 Over-temperature protection (85°C)

IP66 aluminium enclosure

One, two, three or four string models available

Emergency shutdown button for rapid disconnect

Includes: AC connector, wall fixings and MC4 connectors

If a firefighter disconnects the AC power to the home, the switch will open the circuit and disconnect the DC power coming from the panels off the roof.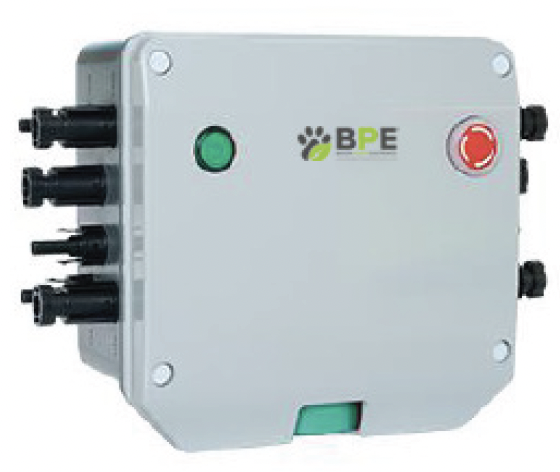 BPE Firefighter Safety Switch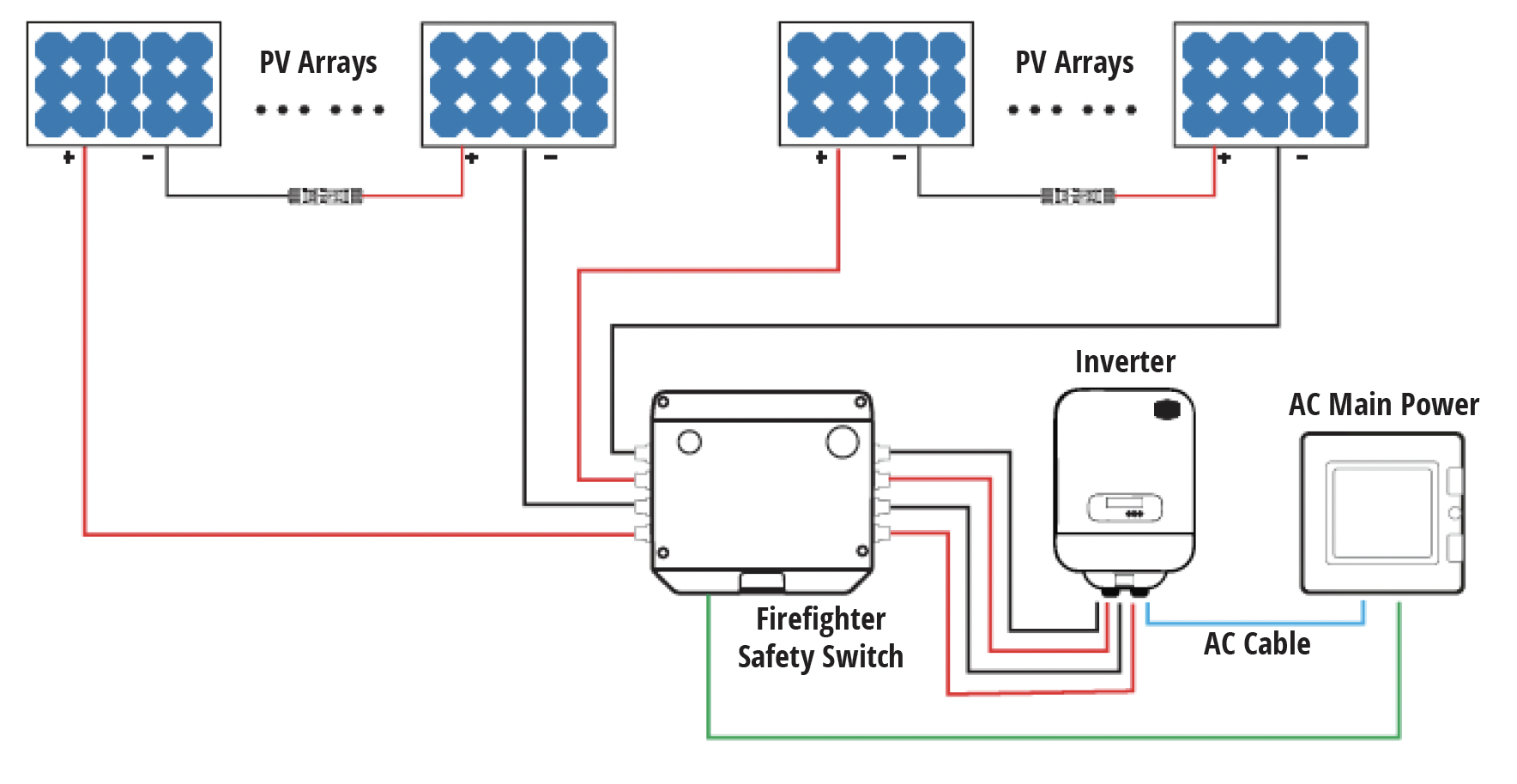 BPE Firefighter Safety Switch Technical Features