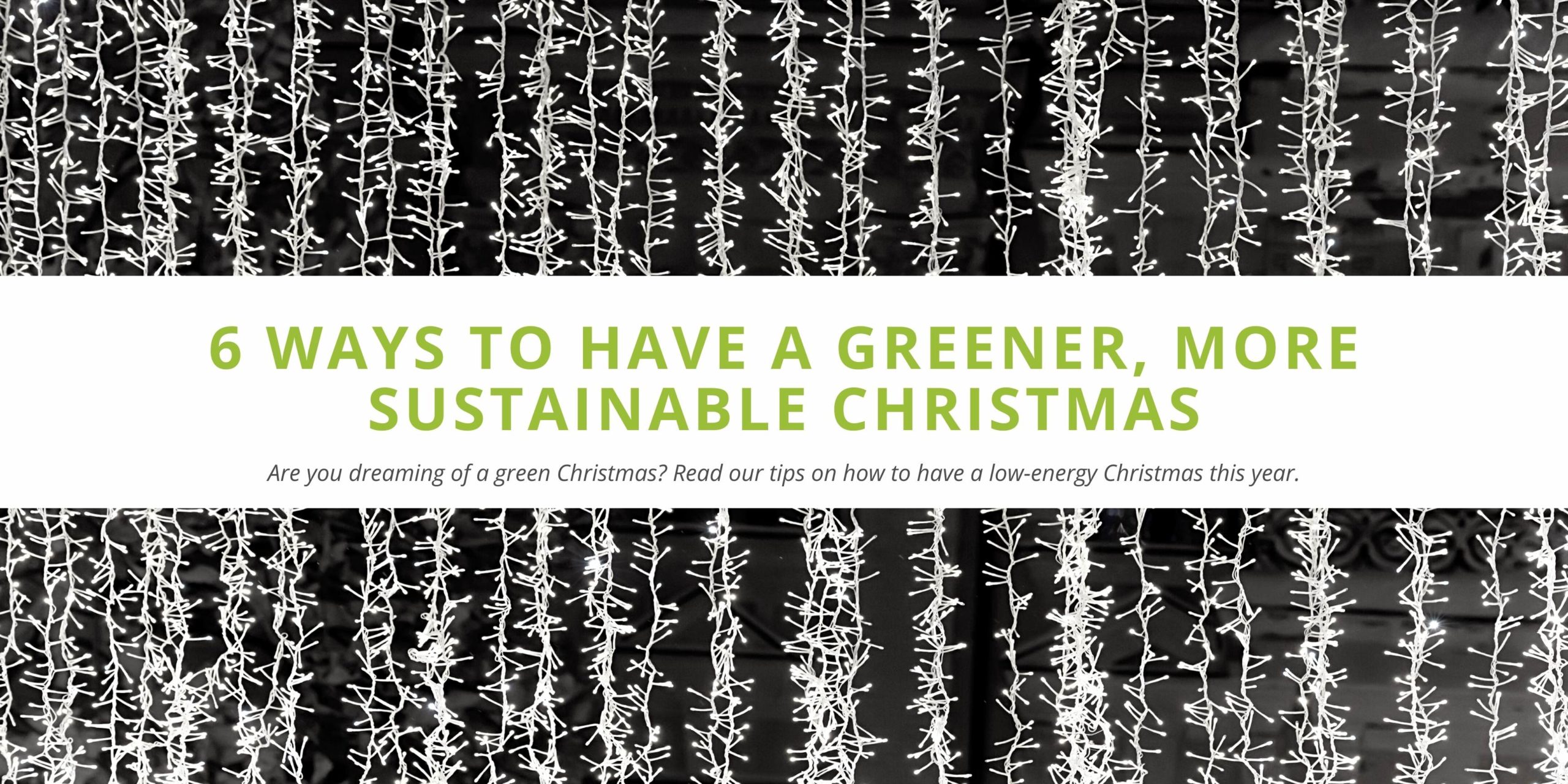 6 Ways to have a Greener, More Sustainable Christmas
Christmas is the most wonderful time of the year, but can also be an expensive and wasteful one. Read our helpful tips to save on your energy bills whilst keeping in the festive spirit!
Read time: 4 minutes
After the year we've had in 2020, it's no doubt that we're all looking forward to spending time with those we can at Christmas this year. Many will be decorating their house with string lights and tinsel, wrapping presents for loved ones, and preparing for Christmas dinner. However, it should come as no surprise that Christmas has a hefty impact on the environment.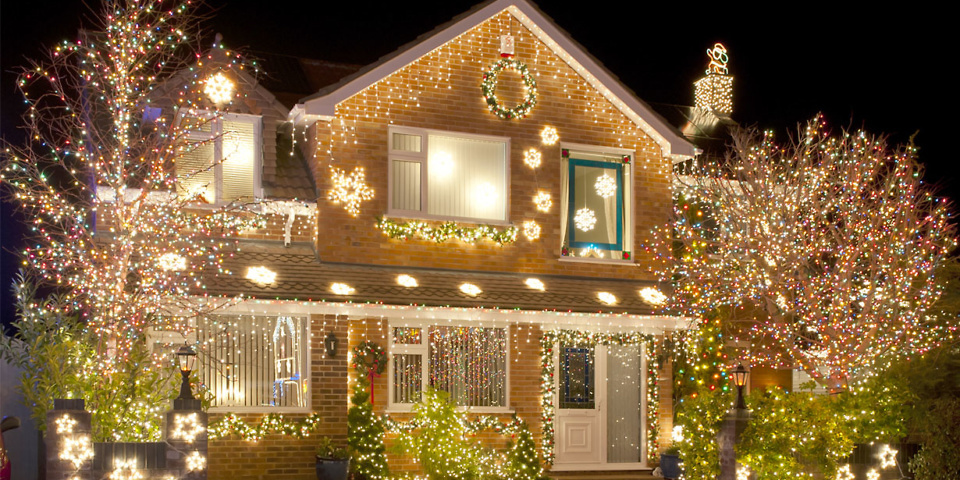 Decking the halls
There's nothing quite as magical at Christmas as seeing your home lit up with hundreds of twinkly lights. In fact, 2020's sale of Christmas lights is up by 238% in comparison to last year's sales. This is because a third of shoppers said they planned to put up decorations early this year, because of the pandemic. But the costs – and the damage to the environment – really start to add up. 
Did you know using incandescent bulbs as opposed to LEDs costs the UK an incredible £13 million extra a year in energy bills! Not only that, if you leave your Christmas lights on for 10 hours a day over the 12 days of Christmas, enough carbon dioxide will be produced to inflate 64 balloons. 
Now for some energy tips…
Just how much do all those Christmas lights and turkeys baking in ovens boost Britain's electricity use? Here, we share some helpful tips to cut the amount of energy you use, and some Christmassy energy facts that you probably had no idea about.
1. Switch to LED Christmas lights
Use LED bulbs and fairy lights as they are long lasting and far more eco-friendly because they use up to 80-90% less energy than incandescent bulbs. According to Which? it costs on average £8.94 to keep your Christmas lights on during December. But with energy efficient LED ones, it only costs 90p! In fact, LED lights last up to 100,000 hours versus 3,000 for an incandescent.
2. Limit the time lights are on
Invest in some light timers for your Christmas decorations. An automatic socket timer will save you the responsibility of turning them on and off every day. Wait until dark to turn on your Christmas lights and turn them off before you go to bed. Who wants to light up their street at 3:00am? Not you. Unless you want to waste unnecessary amounts of electricity and bother your neighbours!
3. Turn off room lights when the tree is lit
The light from your Christmas tree should provide enough lighting to navigate around the room. Make sure you only leave your Christmas lights on when you really need them. 
Before Thomas Edison created the light bulb which was used for the first string lights, trees were often lit by candles. Beginning in the 16th century, it's thought that Martin Luther was the first to add a lit candle to a Christmas tree after being inspired by the starry Christmas Eve sky. Of course great care was taken, with sand and water ready in case of fire.
Did you know? The earliest known candlelit tree in Britain was enjoyed by Queen Victoria in 1832 when she was a 13 year old princess.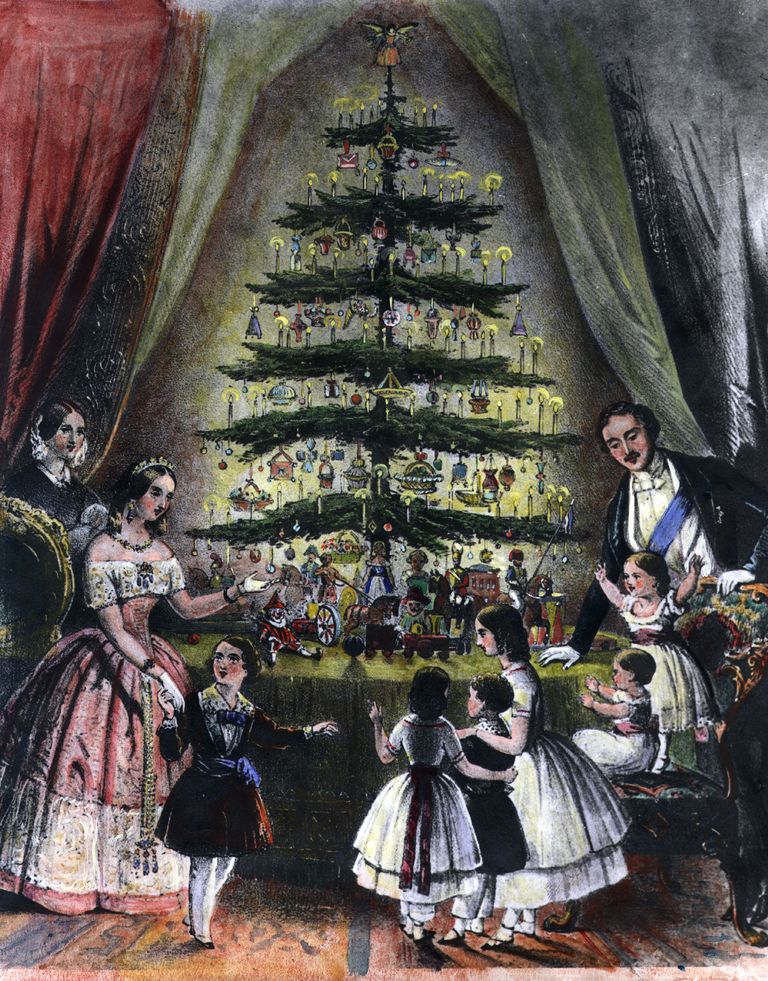 4. Buy gifts that don't use batteries or invest in rechargeable batteries and a charger
According to energyquest.gov, 40% of all batteries are purchased during the holiday season. One study found that Brits use 189 million batteries over Christmas. Think about buying gifts that don't require electricity or batteries to lessen the need for battery waste. Or alternatively, use rechargeable batteries to reduce the amount you end up throwing away. Rechargeable batteries can offer exceptional value over disposables, as it costs approximately 53p in electricity to recharge four 2,5000mAh AA rechargeable batteries 100 times.
5. Bake several dishes at a time
Make the most out of your oven and the energy that goes into it, by cooking several dishes at once. Try and buy less food this year by making a shopping list, reducing the amount of energy needed to cook food which may be wasted. Another way to save energy whilst cooking is by having your food at room temperature, as this will reduce cooking time.
Did you know? The traditional turkey dinner and all the trimmings uses 56kWh of energy to cook – that's the same amount that an average household would normally use in a whole week!
6. Consider solar
Why not try decorating your house and garden with solar Christmas lights? This is a more sustainable way of lighting, decorating and illuminating your house, and it helps fight against climate change! By using solar christmas lights, you don't have to worry about your lights going out, and your electricity bill won't be affected as you don't need an electrical outlet!
However, over the festive period Britain actually uses less energy. It is reported that Britain uses 20% less energy on Christmas Day. The cause for this fall in demand is a result of many schools, offices, shops and factories being closed for a few days over the festive period. In fact, last Christmas zero carbon sources generated 35% of electricity! Back in 2009, 23% of Christmas day electricity was generated by coal, in comparison to 1.8% in 2019. 
Could 2020 be the first coal-free Christmas?
How will you make your Christmas the greenest one yet? Let us know about your green traditions or anything new you'll be trying this Christmas, by sharing our blog on social media with your comments!