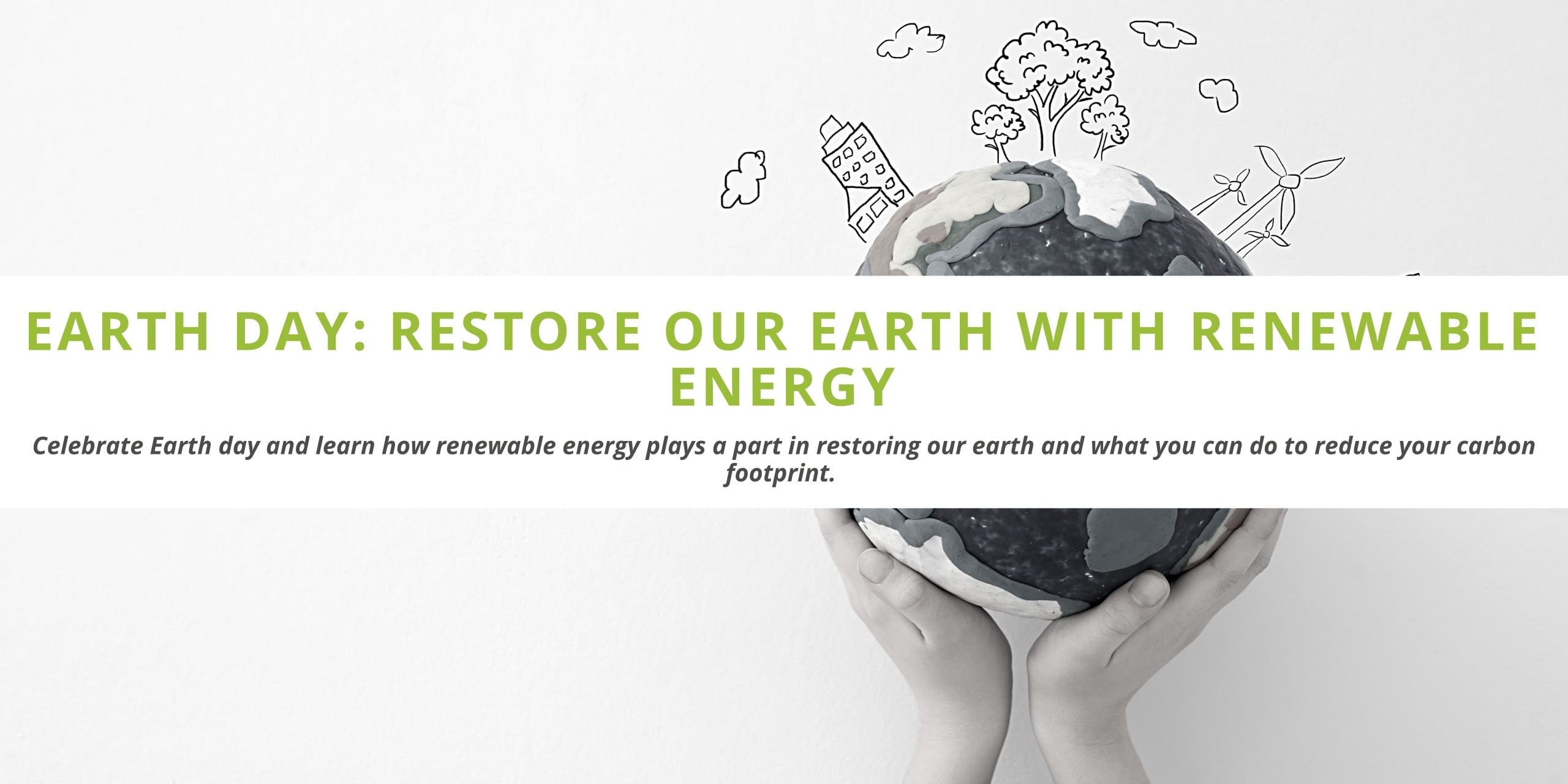 EARTH DAY: RESTORE OUR EARTH WITH RENEWABLE ENERGY
Every year, people around the world celebrate Earth Day to raise awareness about climate change. Read on to learn about how renewable energy plays a part in restoring our earth and what you can do to reduce your carbon footprint.
Read time: 3 minutes
What is Earth Day?
Earth Day was first celebrated on April 22nd 1970. On this very first Earth Day, 20 million people gathered in the streets of America to protest the industrial revolution. An environmental movement was born as a result. Since then, billions of people have come together to celebrate Mother Earth and help raise awareness about climate change and other environmental degradations that have broken our natural systems. 'Restore Our Earth' is the theme for this year's Earth Day, acknowledging the emerging green technologies and innovative thinking that can restore the world's ecosystems. It is up to each and every one of us to Restore Our Earth, not just because we care about the natural world, but because we live on it.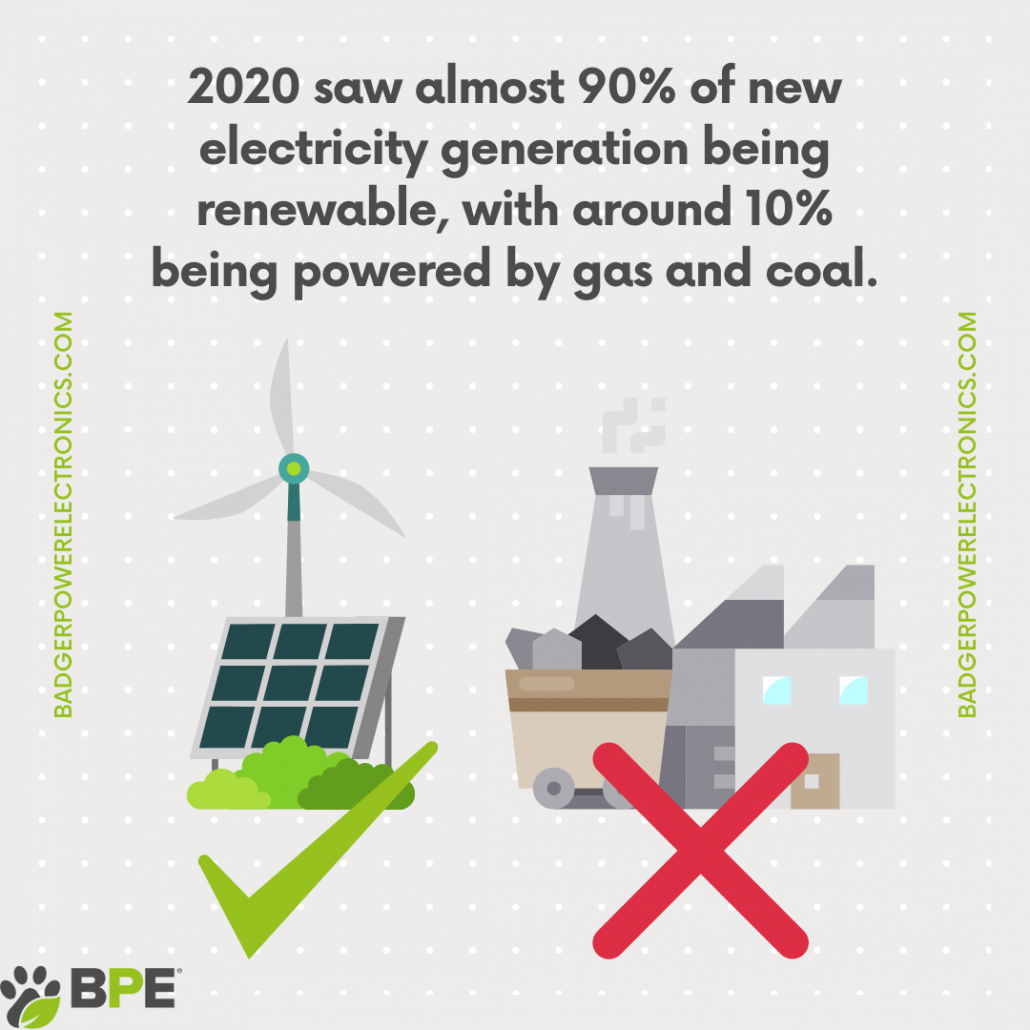 How do renewables fit into Earth Day?
That being said, renewable energy plays a huge part in restoring our Earth because it is these green technologies which will eventually reduce our dependence on coal and other harmful fossil fuels. We all know that using coal is not great for the environment; in fact it is the biggest source of carbon dioxide (CO2) emissions in the world, so it's a big problem when it comes to climate change. The bulk of this CO2 comes from burning it for heat and electricity, but we now know that we don't need to rely on coal for this anymore – we've got clean energy.
By 2030, 75% of the UK's electricity must come from renewable energy to achieve the goal set in the 2015 Paris Agreement. The UK has begun to fill in this gap with 42% of electricity being generated by renewable energy in 2020. On top of that, the UK hit a milestone on their journey to a greener Britain, going 67 days without using coal-fired power for the first time since the industrial revolution. So on this Earth Day, let's take this opportunity to reflect on how we can reduce our own carbon footprint and contribute to the restoration of our earth's fragile ecosystems.