Amstel 7.4kW
BPE's Amstel 7.4kW is designed to efficiently
and effectively charge electric vehicles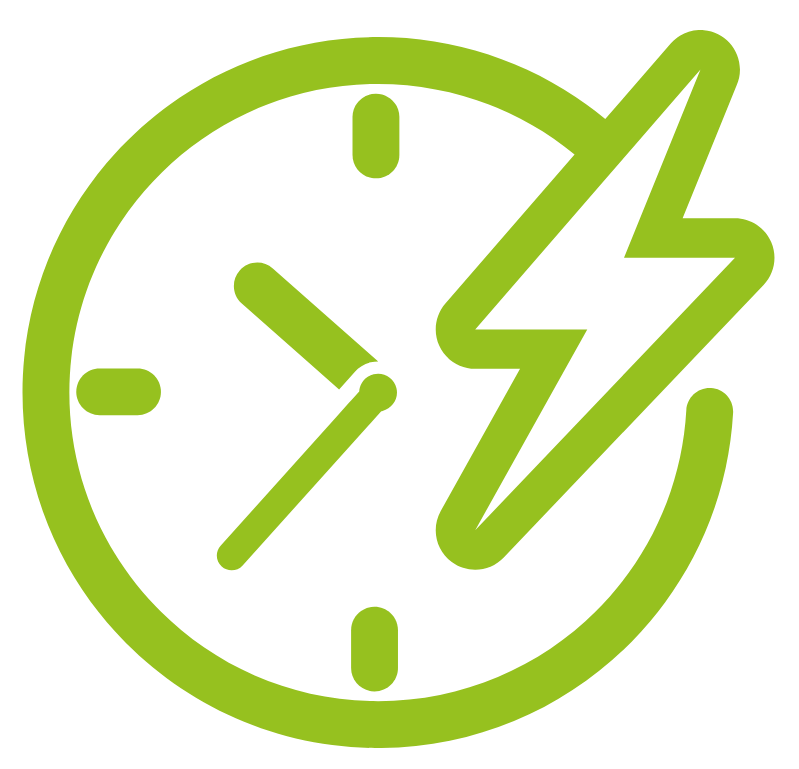 FASTER CHARGING
Personal EV Charging points like BPE's Amstel 7.4kW are faster at charging batteries from empty to full when compared to using a regular socket
SAFETY
The BPE Amstel 7.4kW EV charger offers integrated a Type A RCD and PEN Fault detection devices; this eliminates the need for expensive external RCDs and earth rods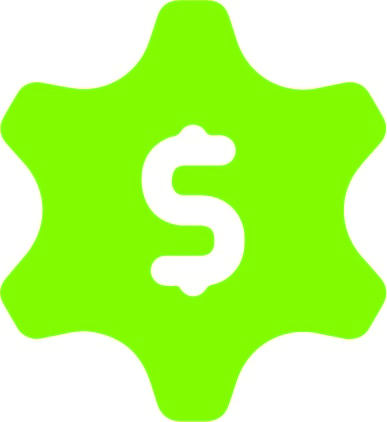 VALUE
After the initial costs of installation, the cost of running your Electric Vehicle is cheaper – dependent on the car and electricity tariff, a full charge can cost as little as £5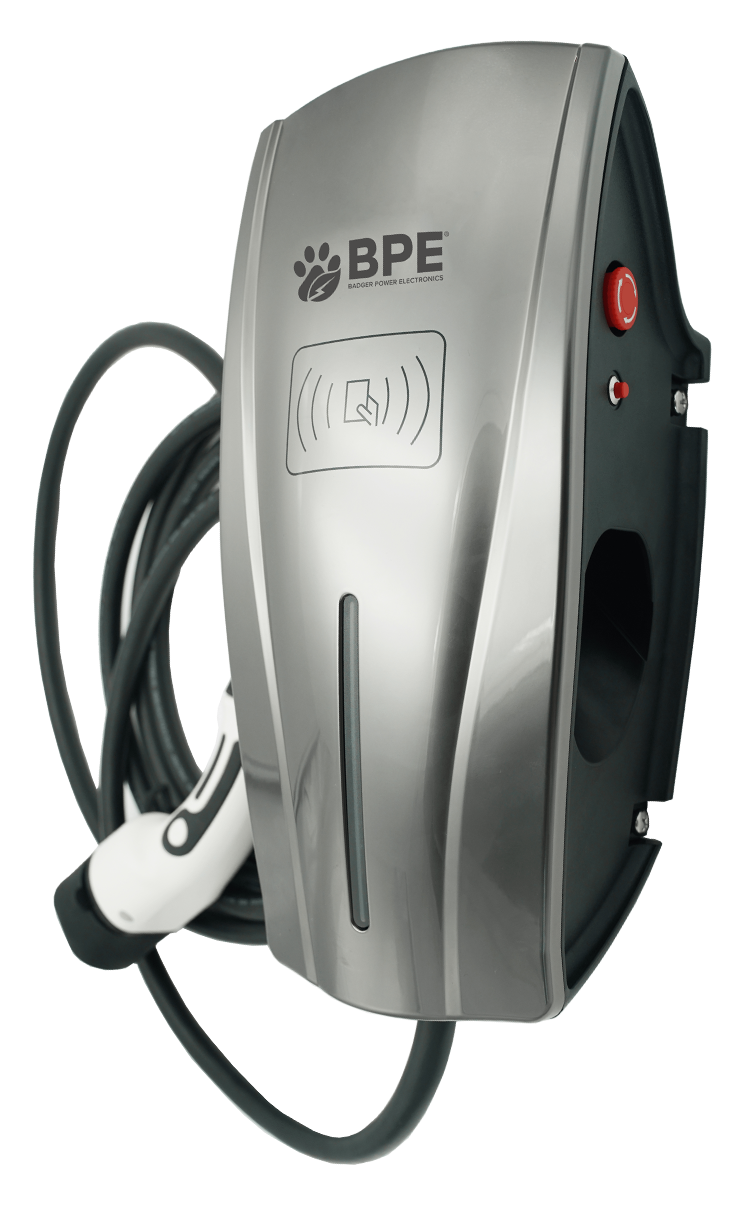 BPE ChargeDepot – Amstel 7.4kW
The BPE Amstel 7.4kW is a Single Phase AC charger which is adjustable from 6 – 32A. The Amstel 7.4kW is available with a Type 2 socket or Type 2 tethered cable. The EV Charger comes with a separate Dynamic Load Balancing (DLB) box which is used to curtail the power output of the unit to prevent the home's main breaker from tripping and causing a blackout. Built-in Type A RCD offering 30mA AC protection and a separate 6mA DC leakage detection to meet international safety requirements. The unit also comes with an integrated PEN Fault detection device which eliminates the need for an earth rod to be installed on site. Located on the front of the unit there is a large LED light which indicates the current charging state as well as an emergency shutoff button located on the side.
Amstel 7.4kW Main Benefits:
Adjustable from 6 – 32A (7.4kW)
Operating temperature: -25°C to +55°C
Five RFID cards included
Dynamic Load Balancing up to 0 – 99A
Type 2 Tethered or Socket variants available
Compatible with Solar PV charging
RFID or Auto-start features
Smart Grid functionality with App control
Integrated emergency shutdown button
Integrated 30mA Type A RCD with separate 6mA DC detection device
Integrated PEN Fault Detection Device
Dynamic Load Balancing
Dynamic Load Balancing regulates the charging power to harmonise with other household loads to avoid current overloading the main breaker. This is achieved by reducing the current draw of the EV charger so the system operates smoothly below the house's limit. This optimises home power usage and avoids tripping the breaker which would cause a power outage.
Amstel 7.4kW Specification
Power Input 
Input Rating: 230Vac± 10% Single Phase
Wiring: L+N+PE
Frequency: 50/60Hz
Power Output
Output Power: 7.4kW max
Output Current: Adjustable from 6 – 32A
Charging Interface: Type 2 tethered or socket only
User Interface & Control
Status Indicator: RGB LED
Emergency Shutdown: External integrated isolator switch
Card Reader: ISO/IEC 14443 A/B Mifare RFID reader
Operating Features
Operating Modes: Adjustable DIP switches for RFID or auto-start modes
Dynamic Load Balancing: External adjustable DLB function up to 99A
Communication
Network Interface: Wi-Fi & Bluetooth
Environmental 
Operating Temperature: -25°C to 55°C
Storing Temperature: -40°C to 70°C
Humidity: 0% to 95% (no condensation)
Altitude: <3000 m
Mechanical

Ingress Protection: IP65 (tethered) and IP55 (Socket)
Cooling: Passive cooling
Dimensions (WxHxD): 140 x 390 x 205mm
Weight: 6.2kg
Charging Cable Length (tethered only): 6m
Installation: Wall-mounted or pole-mounted
Regulation
Certificate: CE, UKCA, OZEV Approved
Warranty:
Warranty: 3 years
Power Input 
Input Rating: 230Vac± 10% Single Phase
Wiring: L+N+PE
Frequency: 50/60Hz
Power Output
Output Power: 7.4 kW max
Output Current: Adjustable from 6 – 32A
Charging Interface: Type 2 tethered or socket only
User Interface & Control
Status Indicator: RGB LED
Emergency Shutdown: External integrated isolator switch
Card Reader: ISO/IEC 14443 A/B Mifare RFID reader
Operating Features
Operating Modes: Adjustable DIP switches for RFID or auto-start modes
Dynamic Load Balancing: External adjustable DLB function up to 99A
Communication
Network Interface: 4G, Ethernet & Wi-Fi
Environmental 
Operating Temperature: -25°C – 55°C
Storing Temperature: -40°C – 70°C
Humidity: 0% – 95% no condensation
Altitude: <3000 m
Mechanical

Ingress Protection: IP65
Cooling: Passive cooling
Dimensions (WxHxD): 140 x 390 x 205 mm
Weight: 6.2 kg
Charging Cable Length (tethered only): 6 m
Installation: Wall-mounted or pole-mounted
Regulation
Certificate: CE
Warranty:
Warranty: 5 years