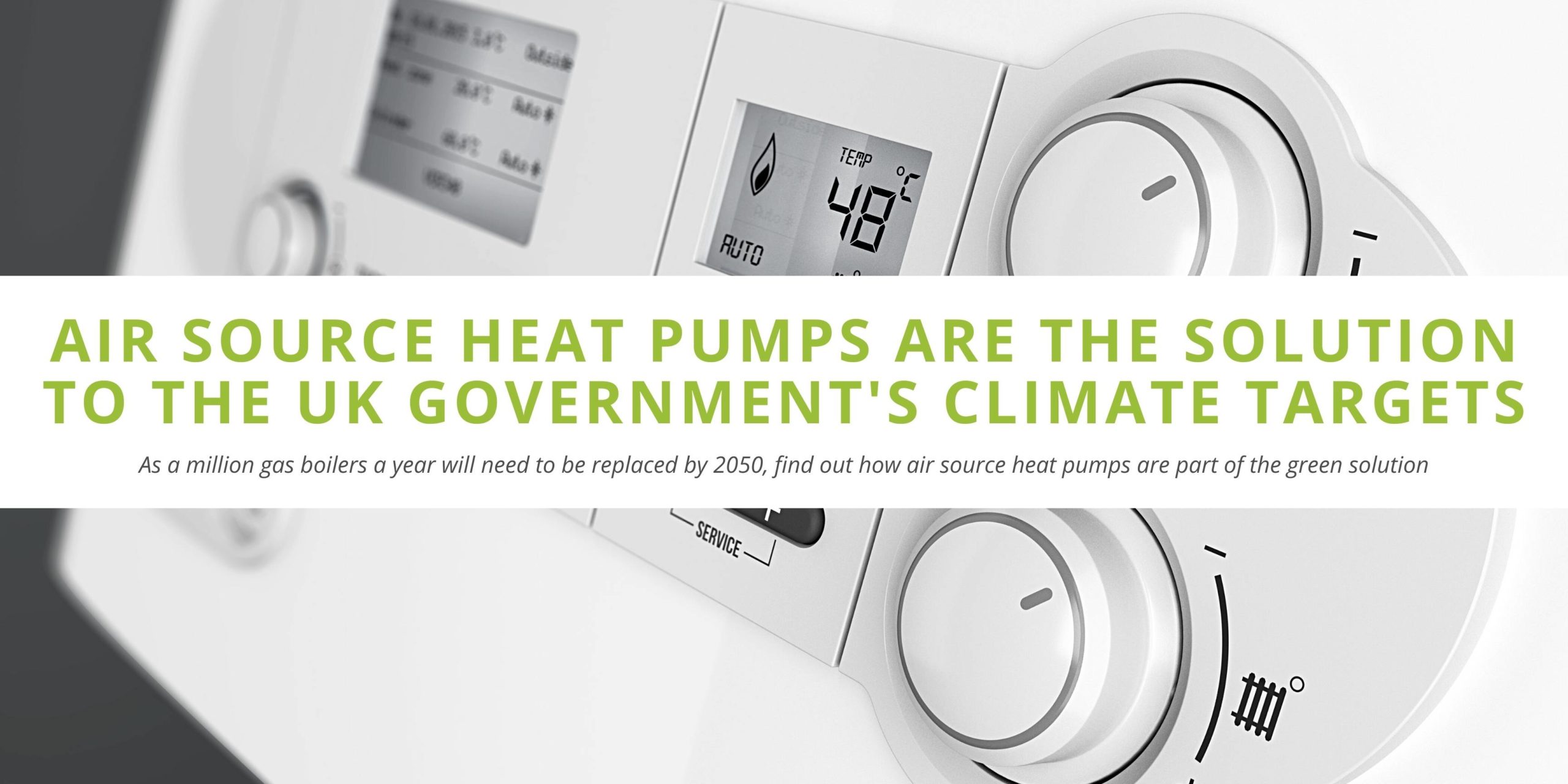 Air Source Heat Pumps are the Solution to the UK Government's Climate Targets
As a million gas boilers a year will need to be replaced to meet the UK Government's climate targets, find out how air source heat pumps are part of the green solution.
Read time: 2 minutes
What Are the UK Government's Climate Targets?
One million gas boilers a year will need to be replaced in homes across Britain to meet the 2050 net zero target set by the government. This target means that all greenhouse gas emissions should be balanced by green initiatives such as renewable energy or planting trees to offset the amount of harmful emissions in our atmosphere.
Rather poetically, the Energy and Clean Growth Minister Chris Skidmore stated:
"The UK kick-started the Industrial Revolution, which was responsible for economic growth across the globe but also for increasing emissions."
"Today we're leading the world yet again in becoming the first major economy to pass new laws to reduce emissions to net zero by 2050 while remaining committed to growing the economy – putting clean growth at the heart of our modern Industrial Strategy."
Whilst the targets set by the UK are admirable, they are also very ambitious. As the UK aims to ban gas boilers in new homes from 2025, the amount of gas boilers that will need replacing is drastic, and may cause untold disruption and inconvenience to homeowners and businesses alike. This is where Air Source Heat Pumps come in, as they are the perfect green replacement.
What Are Air Source Heat Pumps and How Can They Help?
BPE's Air Source Heat Pumps extract heat from outside air to provide heating and hot water for homes; they can even operate when outside temperatures reach as low as -25°C! This means that BPE Air Source Heat Pumps are completely renewable, can reduce your overall bills and are a good alternative to gas boilers.
Some more technical information:
The Air Source Heat Pump contains a liquid which draws in heat from the outside air.

The heat pump then condenses the liquid to raise the temperature.

The heat generated from the liquid is then transferred to a central heating system or underfloor heating.

The heat can also be transferred to heat a water tank in the property.
Read here for more information about the benefits of Air Source Heat Pumps, including how they entitle you to a £10,000 Government grant.
Furthermore, from October 2018 to September 2019, there were 8,192 new air source heat pump installations – this is a 57% increase over the previous 12 month period. We can see that Air Source Heat Pumps are becoming more popular, likely as a direct result of Government policy regarding the Domestic Renewable Heat Incentive and their carbon-neutral goals.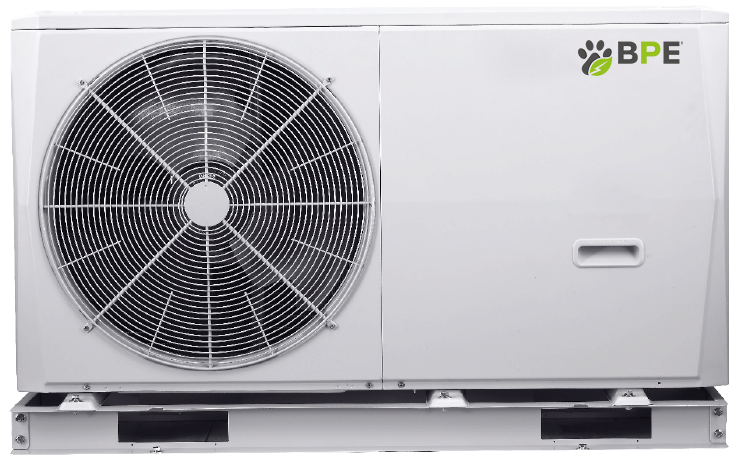 Conclusion
Due to Britain's ambitious net zero target, a million gas boilers a year will need to be replaced until 2050. This is a huge undertaking and needs to be supported by critical green technologies such as Air Source Heat Pumps, which are ready to take the place of their greenhouse gas-emitting counterparts.
The Government offers various support packages such as the Domestic Renewable Heat Incentive and the Green Homes Grant and, whilst Air Source Heat Pumps are definitely part of the solution to become carbon-neutral, there is no doubt about the challenge the UK faces in ensuring that all homes become powered by renewable energy.