Big Energy Saving Week: 7 Tips to Help Cut Down Your Energy Bills
Let's save your energy. Big Energy Saving Week is here to help you cut down on your energy bills this winter. Follow these tips to make sure you stay warm for less this winter.
Read time: 7 minutes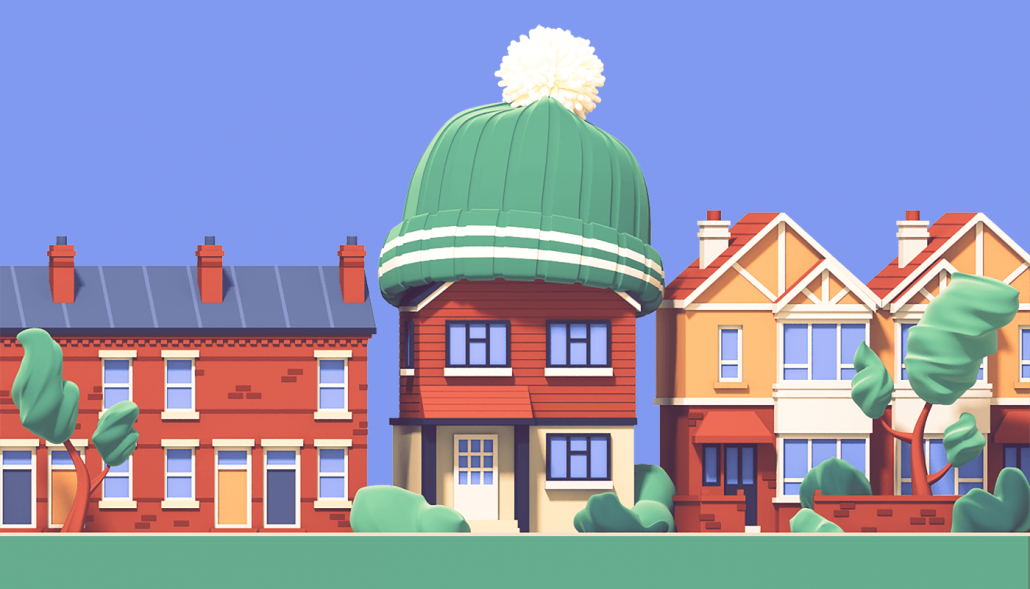 What is Big Energy Saving Week?
January is traditionally a tough month when it comes to bills. Four in ten Brits (43%) say they find January financially harder than the rest of the year. Usually as a result from the gap between pay cheques from December and the end of January being bigger than usual, plus overindulging at Christmas. Additionally, three in ten say their utility and energy bills are higher during this month, which could be down to more time spent at home during the holiday period. 
To help with this tough month, Badger Power Electronics are providing energy saving tips in line with Citizens Advice and Energy Saving Trust's national campaign called 'Big Energy Saving Week', running from 18th to 24th January and is part of the larger campaign 'Big Energy Saving Winter'. Aiming to help people cut down their energy bills, get advice on their energy usage and access to the financial support they are entitled to. After the year just gone, many people may be struggling with reduced incomes due to lockdowns and COVID-19. Therefore, it's more important than ever to raise awareness about how you could save money on your energy bills by checking you're not paying more than you need to. 
Follow these seven top tips and you could reduce your bills this winter, without having to cut down on the energy you use.
Seven energy-saving tips to cut down your bills
1. Turn down the thermostat
When you're cold, the first thing you might do is turn the heating up. Well, these extra degrees may be costing you extra every year! The higher the temperature, the more work your heating system has to do, therefore using more gas and electricity translating to higher energy bills for you. 
One way to monitor your heating is by investing in a smart thermostat. A smart thermostat allows you to track your gas usage and make adjustments when heating your home. The benefits of heating controls means you:
Reduce carbon dioxide emissions

Save money on heating bills by installing and using your controls efficiently

Schedule heating and hot water to go off when needed

Select areas of your home to heat and the required temperature for each room, rather than heating the whole house at the same temp
By turning the thermostat down by one degree, you can save £60 and 310kg of carbon dioxide a year. What's more impressive, installing and correctly using a programmer, room thermostat and thermostatic radiator valves, you can save £75 on your energy bills and 320kg of CO2 a year!
2. Switch energy suppliers
Citizens Advice offers a free energy price comparison tool where you can compare prices from different energy suppliers. They offer advice and tips on what to consider when switching and how to check you are getting all the benefits.
The way you pay your energy bills can also make a difference. On average it is £100 cheaper per year to pay by monthly direct debit than paying by cash or cheque. This is because most suppliers offer a discount for paying by this method. 
Renewable energy is increasingly cheaper than fossil fuels. As a result, green energy offers some of the cheapest tariffs available. Aside from the financial benefits, switching to a greener supplier is bound to have a significant impact on your carbon emissions and your peace of mind.
3. Careful in the kitchen
The kitchen is a key area of the home when it comes to energy wastage. Heating and hot water consumption account for 82% of a home's energy consumption. There are many day-to-day energy saving habits you can adopt in the kitchen:
Only run the dishwasher when it's full. This can save up to £8 on your electricity bill by reducing your loads by one per week.

Use a microwave to heat a small amount of food, rather than a gas or electric hob. 

Turn off the heat a couple of minutes before your food is fully cooked. Particularly if you've got an electric hob or oven, as they take some time to cool down and will continue to cook your food.
4. Renewable energy
Renewable energy sources can heat your home while reducing your energy bills and your reliance on fossil fuels used to generate electricity. There are many different types of renewable energy sources available, but solar panels are a great place to start. 
Solar panels
Solar PV panels capture the sun's energy and convert it into electricity that you can use in your home. By installing solar panels you can generate your own renewable energy, since solar energy is a renewable resource. Thanks to the advancement in technology and improvement over the years, solar energy has become a more accessible and efficient source of clean energy for home users. Although the initial cost of installation is fairly high, your electricity bills will be significantly reduced. The Energy Saving Trust estimates that solar panels in Manchester could save you between £95 and £230 each year on energy bills, compared with around £100-£240 in London. Find out how much you could save by using the Solar Energy Calculator.
You can combine solar PV with other space-heating renewable technologies such as heat pumps or a PV Divert. Instead of sending excess energy to the grid, you can use that surplus energy to generate energy within your home. A BPE PV Divert monitors the amount of energy being used in your home and directs surplus energy to an immersion heater in your hot water tank – aka free hot water! From just providing hot water, it could take ⅓ off your annual gas bill. And for a further piece of mind, it emits zero emissions and has no negative impact on the environment! Read more about BPE PV Divert, its benefits and how it works here.
5. Draught-proof your home
Unless your home is very new, you will lose some heat through draughts around doors and windows, gaps around the floor, or through the chimney. Consider professionally draught-proofing your windows, doors and blocking cracks in the floors and skirting boards. The initial cost may be around £200, but can save around £25 a year on energy bills (although DIY draught-proofing can be much cheaper).
6. Save on lighting
As simple as turning the lights off when you're not using them can save you around £14 a year on your annual energy bills. By replacing your bulbs as and when you can with energy-saving light bulbs, such as LEDs, on average it could save about £35 a year on bills. 
Something we all know but may not practice enough, unplug anything that isn't being used! When leaving an appliance on standby, it allows them to be turned on again quickly without starting from scratch. An average home can easily have about 50 appliances on standby, and each one may be using £3 of power per year. But all together that'll cost you £150 per year, which is quite a sizable sum for something so easily avoidable.
7. Grants for energy efficiency
One way to reduce your energy bills is to make your home more energy efficient. Check if you are eligible for any grants to make your home more energy efficient. There are several schemes from the Government, energy suppliers, local councils and other sources which may be able to help you with energy efficiency. Below are two examples of the energy efficiency measures available to help make improvements on your home:
Green Homes Scheme
If you're a homeowner or residential landlord you can apply for a Green Homes Grant voucher towards the cost of installing energy efficient improvements in your home. The voucher can be used to install low carbon heating measures such as air source heat pumps. Air source heat pumps are a renewable source of energy, as they extract heat from outside air to provide heating and hot water for homes.  Read here for more information about the benefits of air source heat pumps.
Renewable Heat Incentive (RHI)
RHI is a government financial scheme to promote the use of renewable heating, which can help the UK reduce its carbon emissions and meet its renewable energy targets. The scheme is available for households both off and on the gas grid. For those who are eligible for the Domestic Renewable Heat Incentive and stick to its rules, receive quarterly payments for seven years for the amount of clean, green renewable heat their system produces. 
Again, air source heat pumps are one of the eligible renewable heating system types for the Domestic RHI, along with biomass only boilers, ground source heat pumps and solar thermal panels.
Conclusion
Energy savings isn't just a winter activity. Many of these tips will save you money all year long. These techniques are just as capable of keeping your home cool in the summer as they are of keeping you warm in winter. 
If these tips helped you or know someone who would benefit from these tips, then why not share our blog using the social icons below!